Rushing for visas from elderly relatives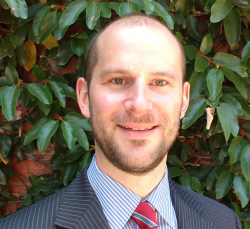 The Australian Treasury's latest Intergenerational Report (IGR) has repeatedly warned that Australia will face an aging demographic time bomb in the decades to come that will slow economic growth and derail the federal budget's return to surplus.
Given the Treasury's boast about an aging population, it's hard to believe that policymakers still allow Australian migrants to import around 9,000 elderly relatives to Australia each year through the Permanent Parental Visa program. This immediately ages the Australian population while directly adding to the economic and social infrastructure burden that has been paid by other Australians.
In his 2016 Reception of migrants in Australia report, the Productivity Commission (PC) estimated that the roughly 9,000 permanent parental visas for seniors granted each year cost Australian taxpayers between $ 2.6 billion and $ 3.2 billion in present value, or between $ 335,000 and $ 410,000 per senior, this cost increasing over time as the numbers increase. The PC also explicitly recommended that parental visas be abolished, noting that they divert scarce funds from the wider Australian welfare system:
"The contributory visa fee of just under $ 50,000 covers only a fraction of the tax costs for the annual admission of approximately 7,200 contributing parents. And 1,500 other parents make a minimal contribution. Overall, the cumulative lifetime tax costs (in terms of net present value) of a parent holding a visa in 2015-2016 are estimated to be between $ 335,000 and $ 410,000 per adult, which ultimately has to be taken. supported by the Australian community. Based on this, the net responsibility to the Australian community to provide assistance to these 8,700 parents over their lifetimes is between $ 2.6 billion and $ 3.2 billion in present value terms. Since there is a new influx every year, the accumulated liability of taxpayers becomes very large over time. This is a high cost for a relatively small group.

Ultimately, every dollar spent on a social program must require either additional taxes or a waiver of government spending in other areas. Parents' visas appear unlikely to meet the usual standards of demonstrated need, unlike areas such as mental health, homelessness or, in the context of immigration, supporting immigrants through the pipeline. humanitarian and foreign aid.

Given the balance of costs and benefits, the case for maintaining parental visas in their current form is weak ".
Against this background, it is disturbing to read that an increasing number of Australian Indians are try to bring their parents to Australia via the parental visa program:
Data obtained from the Home Office by SBS Hindi indicates a steady increase in the number of parental visa applications filed by the Indo-Australian community over the past three years.

During the period January-May 2021, Indian nationals filed 1,362 parental visa applications compared to 1,049 during the similar period of 2020.

The same figure in January-May 2019 was 662 and 671 housing units in January-May 2018 …

Gold Coast-based migration agent Seema Chauhan told SBS Hindi that she has seen a significant increase in inquiries about permanent residence from parents in recent months and that parental visa application filings had increased after COVID-19.
It is only natural that economic migrants want their parents and family to come and live with them in Australia. But they chose to come here of their own free will. They should never have been expected to bring their aging parents with them at taxpayer expense.
These economic migrants chose to be separated from their parents when they arrived in Australia.
There is no magic pudding when it comes to public finances, and the massive fiscal cost of parental visas necessarily diverts funding from other social programs, such as:
funding of schools and hospitals;
financing of infrastructure;
the financing of pensions for the elderly and Newstart; and
NDIS funding.
The fiscal cost of these visas is already huge and growing, and poses a threat to the Australian welfare state as we know it.
These visas also erase the IGR's false claim that a strong migration program is needed to mitigate an aging population. Instead, these visas directly add to the problem.
In short, parental visas must be abolished, as the CP explicitly recommends. There is simply no public policy justification for maintaining these visas.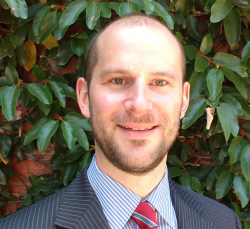 Latest articles by Unconventional Economist
(see everything)