Ottawa Introduces 6-Month No Grace Period for Student Loans Due to COVID-19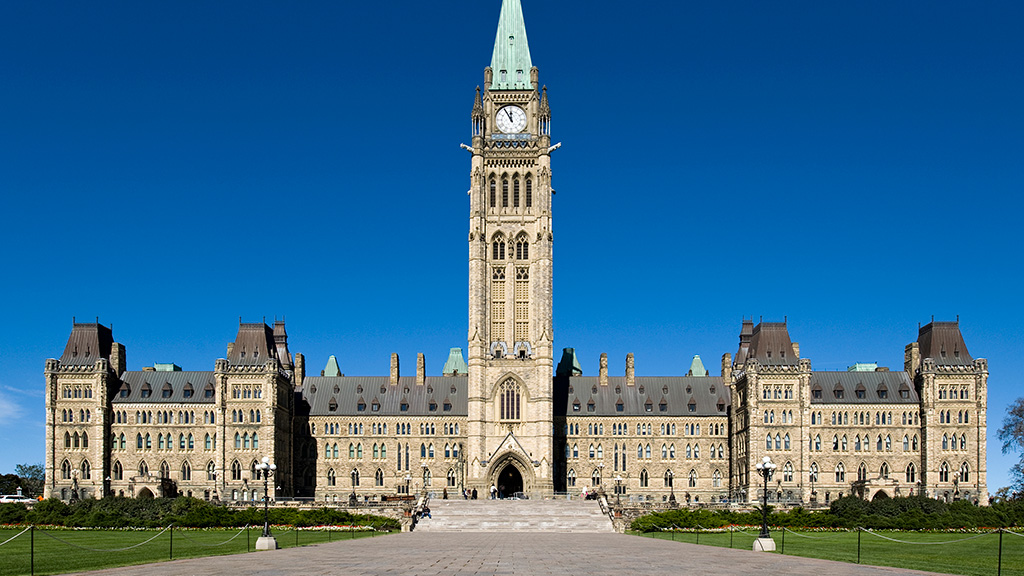 The federal government has announced a series of proposed measures to help Canadians cope with self-isolation and social distancing brought on by COVID-19 precautions.
These include the introduction of a six-month interest-free moratorium on the repayment of Canada student loans for everyone currently in the process of repaying these loans. The measure was announced on March 18 as part of a $ 27 billion global plan titled: Canada's Economic Response Plan for COVID-19: Supporting Canadians and Businesses.
The six-month interest-free moratorium only applies to students who have already graduated and who repay their student loans after graduation. Essentially, it will serve as a break for any loan payments until September 2020.
The government forecasts that the plan will cost Canadians $ 190 million. The measure is proposed and requires Royal Assent to be implemented. According to Justin Trudeau, Prime Minister of Canada, the measure should be in place by early April.
Some other measures include:
a one-time special payment by early May 2020 through the goods and services tax (GST) credit. This will double the maximum annual GSTC payment amount for the 2019-2020 benefit year. The average increase in income for beneficiaries of this measure will be close to $ 400 for single people.
for individuals, the due date for filing the tax return for the year 2019 will be postponed to June 1, 2020.
Effective immediately, the Canada Revenue Agency will recognize electronic signatures as having met the signature requirements of the Income Tax Act, as a temporary administrative measure.
a commitment by major Canadian banks to provide more "flexible" payment options for mortgages and credit card payments.
Prime Minister Justin Trudeau announced the measures and Finance Minister Bill Morneau expanded them at another press conference on March 18.
Bill Morneau said all measures will be taken to protect the health of Canadians in these "extraordinary times" while ensuring financial stability for all.
"These are extraordinary times and we must take extraordinary measures," he said. "The Government of Canada will do whatever it takes to ensure the health of Canadians is protected, families and businesses are supported, and our economy remains strong, even in the face of uncertainty. I am working with the financial sector, the Bank of Canada, my provincial and territorial colleagues and my counterparts around the world to continue to coordinate important actions aimed at protecting the Canadian and global economy. Canadians can rest assured that we are prepared to take whatever action is necessary to meet the challenges ahead.
Adam Brown, president of the Canadian Alliance of Student Associations (CASA) – the federal pressure group for post-secondary students – and vice-president (external) of the University of Alberta Students' Union said he was "Really happy" to see the new measures from the federal government.
"This is really good foresight for the future for the students," said Brown. "Many students are being hit hard by COVID-19 precautions. Some have lost their jobs or are faced with reduced working hours. This moratorium will make a big difference.
He said CASA estimates that the average student will save $ 160 per month once this measure is put in place.
"In a time like this, $ 160 a month can go a long way," Brown said.
Alberta Council of University Students applauds federal government, calls on province to follow suit
In a tweet, the provincial lobbying organization representing the University of Alberta and other Alberta post-secondary students called on Higher Education Minister Demetrios Nicolaides to announce similar measures for students.
The Council of Alberta University Students (CAUS) applauded the federal government for its move to make COVID-19 precautions more financially manageable for students and recent graduates.
CAUS called on the provincial government to follow suit as many Alberta students rely on both federal and provincial student loans.
Laurie Chandler, Nicolaides' press secretary, responded on her behalf, saying that at the time of publication the minister had made no comment. She encouraged all students to watch Alberta Premier Jason Kenney's announcement later this evening.
Brown, also a CAUS member, added that he hopes the province will follow the leadership of the federal government.
"It is not just an isolated problem," he said. "Alberta students pay both the federal government and the province.
"Right now we need all the help we can get in these difficult and trying circumstances. "