Oklahoma pension funds have invested little in Russia | Local News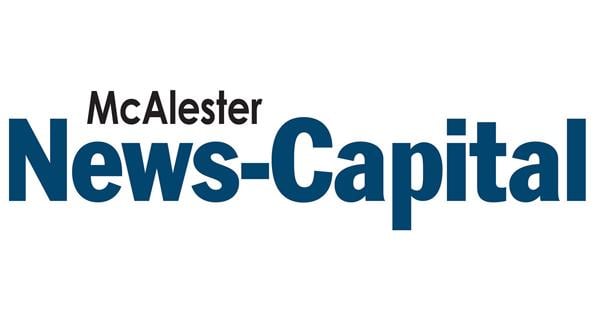 OKLAHOMA CITY — Oklahoma's two largest state pension funds say they managed to divest themselves of most of their Russian assets before the economic sanctions, minimizing losses to the taxpayers who fund them.
Officials of some of Oklahoma's large pension funds said their investment managers bought Russian-based assets before Russia's invasion of Ukraine, but divested most of them. these just before they become essentially worthless.
As of January 31, the $12 billion Oklahoma Public Employees Retirement System had approximately $4.5 million in direct exposure to Russian-based stocks and fixed income securities, said Joe Fox, Executive Director. As of February 28, this exposure had fallen by approximately $1.4 million, or approximately 0.01% of total assets.
As of the close of trading on Feb. 23, the $21.4 billion teachers' pension system had $15.7 million — or just 0.07% of its funds — invested in securities involving Russian companies, a said Sarah Green, Executive Director.
The smaller Oklahoma Police and Pension Retirement System had less than one-hundredth of a percent of its $3.5 billion fund invested in Russian assets, said Ginger Sigler, executive director.
She said investment managers were able to sell most investments before the invasion and sanctions, but said there was no specific dollar figure available due to mixed funds. However, the amount is "so small" compared to the overall size of the fund that it would not affect his pension returns.
Sigler said the Russian assets the repo continues to hold are essentially worthless, so his system will hold onto them in the hope that they will one day recover.
An official with Oklahoma's law enforcement pension system said Tuesday that the pension was still trying to calculate how much of its assets were held by Russia. No follow-up email was returned Friday afternoon. A message left at the state fire department was also not returned.
On Friday, Forbes reported that nationally, Russia-based investments generally account for less than 1% of most state investment portfolios.
Fox, the executive director of public employee retirement, said diversifying the system's assets is an important tool in reducing overall risk, but one that lends itself to exposure to markets outside the United States.
"After the invasion, escalating sanctions on Russia caused extreme illiquidity in all Russian securities," Fox said in an email. "As a result, market making activity in Russian securities has come to a halt and investors holding Russian securities have been unable to liquidate assets associated with Russia."
State Rep. Mark Lepak, R-Claremore, who chairs the House Pensions Committee, said he wouldn't be surprised if pensions drained all of their Russian assets as fast as they could last month.
"If you expect the investment to be worthless, your fiduciary interest is to take care of your customers," he said.
After years of neglecting to contribute to pension systems, Oklahoma lawmakers have made it a priority in recent years to shore them up. Almost a decade ago, they were the worst funded liability and threatened to hurt the state's credit rating. Lawmakers have invested hundreds of millions a year since 2006 in an effort to make all pension systems solvent. As of June 30, 2021, the state's seven pensions had a combined unfunded liability of $8.9 billion and were 81% funded, according to state officials. The pensions had $37.9 billion in assets.
State Sen. Marty Quinn, R-Claremore, who chairs the Senate Pensions Committee, said if Oklahoma pensions had invested in Russia, he would like to know if those are lumped together with some type of mutual fund. investment or how exactly these financial arrangements are structured. .
He said pension systems try to spread their investment risks around the world, and sometimes when they do, they may encounter conditions that may be less than ideal.
"Markets change, economic conditions change, military situations change, and so you're not in the best situation, but when you try to put those investments together, it can happen," he said.
Quinn said he would not personally have invested in any Russian assets before the conflict unless they were bundled with other items.
"Sometimes you don't know exactly what it is because they try to spread the risk over the financial investments," he said. "(Our pensions) are trying to protect themselves through the ups and downs, but if you ask me, just an isolated investment in Russia in itself, I wouldn't have thought it was a stable decision even before our crisis hit. hit.
Janelle Stecklein covers the Oklahoma Statehouse for CNHI newspapers and websites. Contact her at [email protected]