New Zealand rates show significant declines after local labor market reports. The NZD is recovering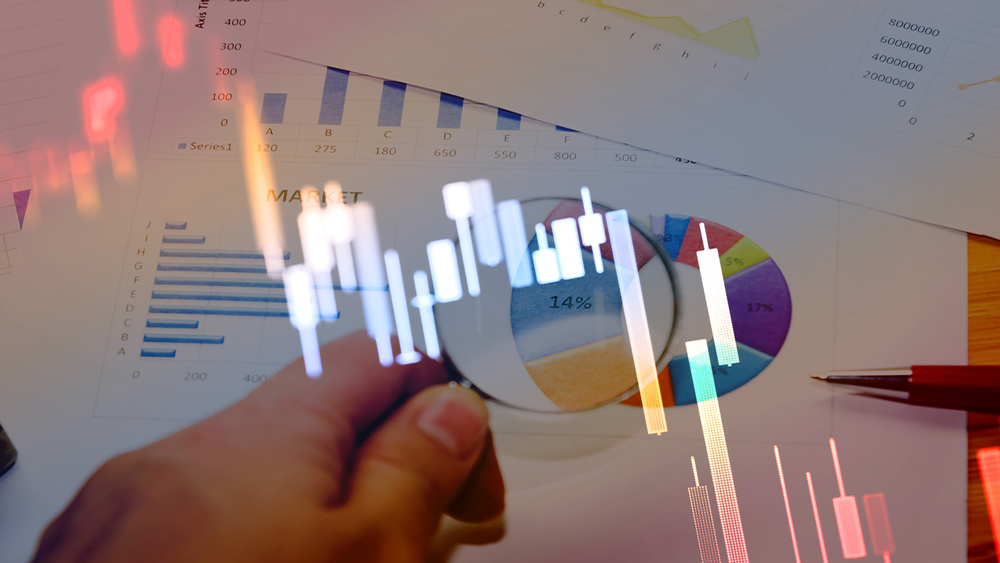 US equities were supported by stronger earnings reports, while more hawkish Fed rhetoric and surprising strength in the ISM services index pushed Treasury yields higher, albeit more in the near term. only in the long term. Currency movements were modest, but the yen is under pressure for a second day due to higher risk appetite. A rise in New Zealand's unemployment rate only caused the NZD to drop temporarily, which is now flat for the day, although New Zealand rates went against global forces and fell.
House Speak Pelosi left Taiwan after pledging American support for the island in the face of Chinese threats. Apart from a few military operations over the next few days around the island and some bellicose comments, China's response has been muted – so far. Yesterday it was reported that China had halted exports of natural sand to Taiwan, an input for the construction industry, and would halt some food imports from Taiwan. Pelosi's visit will be long remembered in China, but now the market has moved on.
So back to watching the economy and on that note, the US ISM services index surprisingly improved 1.4 points to a three-month high at 56.7, beating expectations of a drop of almost 2 points. Earlier data showing a major drop in the services PMI, a more volatile survey with less history, provided the wrong guidance. New orders rose to just under 60 and there were signs of easing supply side pressures and the prices paid index fell 8 points to 72.3 – overall, a Goldilocks report with improved activity and signaling lower inflationary pressure.
The data pushed US Treasury yields higher, but only temporarily. Nonetheless, the 2-year rate is up 7 basis points on the day at 3.12%, while the 10-year rate is up less than 1 basis point at 2.76%, after peaking just below 2.85%. This puts the 2s10 curve deeper into negative territory at minus 36 basis points, leaving those predicting an upcoming economic recession more confident, despite the ISM indicator. There's been more Fed talk from a range of FOMC members, and they're all on the same page showing some determination to keep raising rates to bring inflation back down. 'objective. US equities continue to rally, with the S&P500 index up 1.7% and the Nasdaq up 2.6% at press time, supported by strong earnings reports and the ISM report.
Oil prices are down around 4%, with Brent crude trading at $96 after EIA data showed rising US crude inventories. OPEC announced a supply increase of 100,000 barrels, a smaller increase than it has made in recent months.
FX markets are showing mostly modest moves, although higher risk appetite sees notable weakness overnight in CHF and JPY. USD/JPY is up around 1% overnight to above 134. EUR and GBP are slightly weaker while commodity currencies are slightly stronger overnight.
The NZD fell on weaker than expected Labor Force Household Survey data yesterday, falling some 40 pips to 0.6213 before rallying in the afternoon – the market seeming to focus on weak employment and the slight increase in the unemployment rate rather than the strong wage data from the other two labor market surveys released. The currency is trading at 0.6260, showing little change from this time yesterday. NZD cross moves are modest except for a 0.6% rise in NZD/JPY to 84.
According to details from the labor market reports, New Zealand employment was weak for the third quarter in a row, essentially flat for nine months, pushing the unemployment rate up one tenth to 3, 3% against market expectations of one or two pullbacks. With the continued difficulty in finding labour, this reflected more of a supply problem than a demand one, a problem difficult to solve on the supply side but solved by raising interest rates enough to drive down labor demand.
On that note, the strength of wage inflation should keep pressure on the RBNZ to keep raising rates. The execution rate of 1.3% q/q of the labor cost index is more than twice the rate of 0.5%, which is consistent with the Bank reaching the midpoint of the 2% inflation target. On an annual basis, the average regular time hourly wage increased by 6.4%. Although the labor market data was a lagging indicator, nothing in the data made the RBNZ feel comfortable with the inflation outlook.
But paying more attention to activity than wages, the rates market reacted with a sharp drop in yields after offshore factors had previously pushed them much higher. The OIS market now sees a 50bps upside locked in for the next meeting, and has further assessed the possibility of a bigger move. Swap rates fell 2 to 3 basis points across the curve on the day, a remarkable performance considering they were up 9 basis points ahead of the data as liquidity conditions were without any doubt a factor in the market's seemingly overcooked response. The NZGB 5-year yield was flat for the day, while the 10-year rate closed 2 basis points higher, still a significant outperformance against offshore moves.
Tonight is the Bank of England's policy meeting, where more than two-thirds of economists polled by Bloomberg forecast a 50 basis point hike in the key rate to 1.75%, while the rest opt ​​for a bigger move. small of 25 basis points. The market is more aligned to a 50 basis point rise (75% chance). The lack of conviction in either direction reflects the split committee and zigzag councils of recent times. Some kind of market reaction seems inevitable.