Firefinch pulls the trigger at Goulamina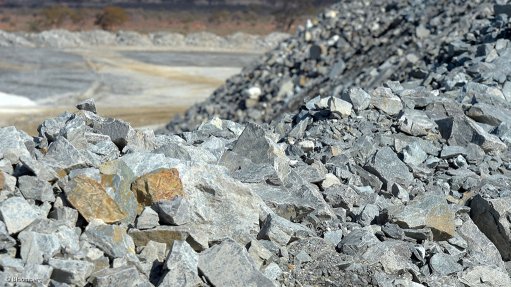 PERTH (miningweekly.com) – ASX-listed Firefinch has announced a positive Final Investment Decision (FID) for its Goulamina lithium project in Mali.
An updated Final Feasibility Study (DFS), completed in December last year, estimated that the project would require an initial investment of $ 225 million for the development of Stage 1, producing 506,000 t of concentrate of spodumene per year, rising to 880,000 t / y in step 2, for an additional investment of $ 70 million.
The capital cost of the Stage 1 operation of 2.3 million tonnes per year fell from an estimated $ 194 million in the original DFS to $ 255 million, thanks to the additional capital combined with the flexibility to switch easily to a step of 4 million tons per year. 2 flow.
As a result, for the purposes of project financing, project partner Jiangxi Ganfeng Lithium has agreed to either provide $ 40 million in debt provided by Ganfeng, or set up up to $ 120 million in third-party debt, against 64 dollars previously agreed. million.
The updated DFS estimated a minimum mine life of 21 years, with Goulamina expected to produce some 15.6 million tonnes of spodumene concentrate during this period. The study estimated a pre-tax net present value of A $ 5.6 billion and an internal rate of return of 97.8%, with the all-in costs of sustaining the project over the life of the mine to be some 365. $ / t.
Firefinch said on Tuesday that following these overwhelmingly positive results, the Boards of Directors of Firefinch and Ganfeng have now approved the FID.
"The approval of the FID represents another important step for the Goulamina project. Clearly, the results of the DFS update have been extremely convincing to the boards of directors of both companies and it is a testament to the credentials of the project that the partners have moved so quickly and collaboratively to engage in the project. development of Goulamina ", Firefinch MD Dr. Michael Anderson, mentioned.
"We sincerely look forward to maintaining the positive momentum in the New Year as on-site activity increases. "
Firefinch and Ganfeng have agreed to waive the FID condition regarding payment of the final $ 91 million of Ganfeng's $ 130 million contribution upon formation of the incorporated joint venture (JV). The main condition precedent remaining for the constitution of the JV Goulamina is the transfer of the operating permit for the project to a single-purpose Malian subsidiary as required by Malian law.
An internal reorganization of the Firefinch subsidiaries is underway to allow this transfer, which is expected in early 2022 and, to the satisfaction of other conditions precedent, will allow the creation of the JV Goulamina, the payment of $ 91 million Ganfeng's contribution and the release from the receiver of the first payment of $ 39 million made last year.