Council discusses ARPA money |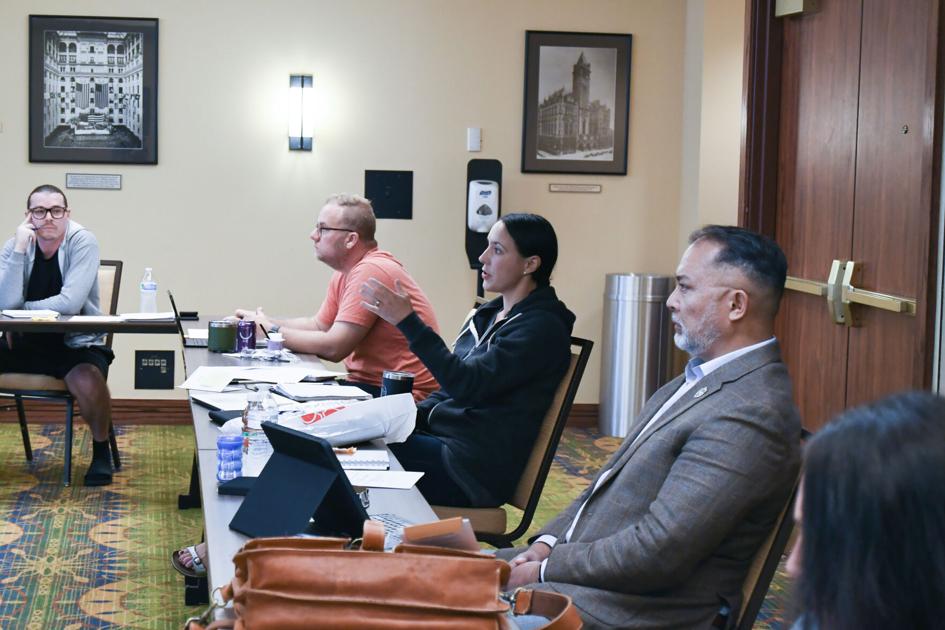 Norman City Council leaned in favor of several proposed projects that staff said could be funded with federal dollars from the American Rescue Plan Act during its annual retreat on Friday.
The retreat, which allows councilors and city staff to meet publicly each year and discuss proposals and ideas, focused heavily on how the city should spend the federal dollars allocated by ARPA on Friday.
Open to the public, no public comment is allowed and no action is taken based on a discussion during the retreat. Ward 6 Elizabeth Foreman was absent. The retreat continues on Saturday morning from 9 a.m.
To date, the city has received $ 11.1 million in ARPA funds and expects to receive an additional $ 11 million in 2022, The Transcript reported.
Topping the list were the proposed emergency operations center and stormwater management and water quality projects, followed by requests from nonprofits based on federal guidelines.
The EOC faces a $ 9 million shortfall that has persisted after a failed bond election in August 2020 to shore up the Delta for several municipal and quality of life projects.
Several residents have objected to the use of ARPA funds for the EOC at previous council meetings, The Transcript reported.
City manager Darrel Pyle listed the conditions of the existing center – the facility is not prepared for the worst weather conditions, which would compromise the city's ability to take emergency calls, among other critical issues. The city's computer system is also at risk.
"If we lose our IT infrastructure to a tornado, our ability to respond to the public emergency is severely limited," said Pyle.
A letter from the city's diversity and inclusion department praised the project after a dispatcher applicant who needed wheelchair access was unable to accept a job with the city . The only accessible bathroom in the current emergency and communications building is down a staircase with no elevator, Pyle noted.
The proposed facility cannot be built in multiple phases because the surface cannot be hardened to withstand an F5 tornado unless it is built in one phase, he said.
Some advisers have asked if, if other cities use Norman's dispatch call center, they might also be required to help fund the facility. Pyle said he was considering several models of partnering with other communities, but that would most likely be based on user fees assessed by the volume of calls answered for those cities.
Other options
The council also discussed the use of ARPA funds for affordable housing opportunities. The declining properties could be bought for fair market value and turned over to the Norman Housing Authority, or used as part of the city's housing programs to alleviate housing insecurity and homelessness, staff said.
Homebase has been engaged to study housing insecurity in Norman and identify gaps in resources to alleviate homelessness, The Transcript reported.
The city is considering 718 N. Porter Ave. for months as part of a property swap project with the Norman Regional Hospital Authority. If approved, the hospital authority would turn the property over to the city in exchange for land the city owns in the Hospital Authority's Porter campus.
Pyle said the hospital authority property could be turned into an overnight shelter with nonprofit resources on the top floor, or a sobering-up center for those held on public intoxication complaints. Drunkenness centers are not intended for people who drive under the influence of alcohol, he said.
"We think it makes sense not to understand what 718 (N. Porter Ave.) means until we get this report (Homebase)," Pyle said. The final results of the study will be completed by October.
"It would be eligible for a remodel with ARP (A) dollars," Pyle said.
City utility manager Chris Mattingly gave a presentation to council on the need for increased water tariffs and capital projects, but it would be up to council to decide whether the city would call any elections to increase tariffs to increase annual costs and projects. , or use a combination of ARPA money and offer voters a rate hike.
The capital projects include a $ 14 million automatic meter infrastructure system and a well mixing plant, at a cost of between $ 14 million and $ 16 million. Utility rate increases must be approved by voters, according to the city's charter.
Voters decide
Several items may appear on ballots next year for utility rate increases and charter changes. Council received a 41-page summary of the Charter Review Commission's recommendations for potential changes, which require voter approval. Staff did not provide a detailed presentation of the recommendations.
For continuous water service, Mattingly presented possible rate increases to the board based on usage levels and a base rate.
The base charge is $ 7.50 and $ 3.35 for 0 to 5,000 gallons. The proposed increase would charge $ 9.50 for the base charge and $ 4.35 for 0 to 5,000 gallons, with 73% of customers being billed for 5,000 gallons per month or less.
Consumers who use more water would pay $ 8.40 more for 6,000 gallons to $ 21 for 15,000 gallons. The proposed rate increases were not set in stone, Mattingly said, and he asked the board to review them for further discussion.
Mayor Breea Clark has proposed the possibility of asking voters to approve an annual water tariff increase of 1%. Anything over this amount will need to be approved by the electorate.
Other charter amendments that would require a vote include the possibility of a new franchise deal with OG&E – the last one expired in 2018, city attorney Kathryn Walker said. A second franchise with OEC also recently expired, she said.
Franchise agreements set the fees a utility company pays to access infrastructure in urban rights-of-way, Walker said.
Non-profit organizations
The council also discussed requests from the nonprofit community.
To date, Clark has stated that he has received a claim for $ 500,000 from Food & Shelter, Inc. and another claim for the same amount from the Virtue Center. Councilor Lauren Schueler left the discussion because she sits on the Virtue Center board.
While Clark said she was not sure whether to allocate such an amount to an entity, the discussion was favorable among advisers to consider creating a nonprofit grants program if those requests match the guidelines. federal.
Little discussion took place regarding the use of ARPA funds for a mobile crisis response program, which was on the potential funding list.
On Tuesday, the council held a study session to consider a possible partnership with the Oklahoma Department of Mental Health and Addiction Services. The agency received increased funding to expand mobile crisis teams and add mental health crisis centers statewide.